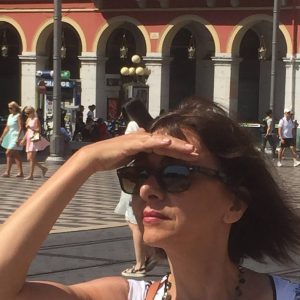 I am an independent medical editor, a qualified nurse, and the co-founder and Director of ODD Media, a digital publishing company. I combine my nursing and editorial backgrounds to offer a range of services to the NHS, private companies and individual healthcare professionals.
My key skills

Professional author and editor (reports, reviews, policy documents & articles)
Developer and implementer of successful practice development programs
Experience of working across the private, public and not-for-profit sectors
Enabler; I help frontline practitioners to lead change more effectively
Mentor
Communicator who optimises social media to share best practice
Over the course of my working life I have acquired, developed and consolidated skills in resource and people management, negotiation, education, facilitation, research, project work, and networking.
Career summary
I qualified as an RN from University College Hospital, London in 1983 and worked in a range of clinical areas including care of the elderly, ITU, HIV/STI, and Oncology. In 1986, I undertook a full-time BSc (Joint Hons) in Sociology and Psychology. After graduating, I became a Practice Development Nurse and worked in a number of NHS organisations developing and implementing strategic, team and individual approaches to change.
As Project Manager at the King's Fund, London, I evaluated the function, purpose and efficacy of the Practice Development and Research Network, and jointly organised a Dept. of Health commissioned conference. Once this project was completed, I moved in a slightly different direction and became the Clinical Editor of the Nursing Times, and then shortly afterwards, the Editor of the Journal of Wound Care. I commissioned authors, wrote articles and worked with the sales team to bring in advertising and sponsorship.
Since 2007, I have been working as an independent consultant; during this time I have and undertaken Service Reviews both in England and abroad, have lectured nationally and internationally, and worked with numerous individuals and organisations on publishing projects.
Over my career I have published widely, commissioned and edited two books – Wound Management Theory and Practice plus The Student Survival Guide, and authored chapters in various books on clinical supervision and accountability.
I have been a patient representative on two London Cancer Boards, and have previously acted as a trustee to both the International Lymphoedema Framework and the Lindsay Leg Club. I am a Senior Associate Member of the Royal Society of Medicine (RSM), London.
In 2015 I was awarded MBE in the New Year Honours for services to nursing and nursing journalism.
Deborah Glover MBE, BSc (Joint Hons), Post Grad Dip. Health Policy & Management, RN
Photo credit: Mandy Ansell